Free and natural
« One of the best things about camping is picking the right spot. It's a ritual for me, observing and analyzing the path of the sun, the direction of the wind, the ground on which to sleep, to finally place your tent in the ideal place »

Mike Horn
We really like the approach to the basics of camping by this great traveler. Choosing the right place to sleep, stay, discover and rest is the simple and shared adventure of camping, by all generations, at all times.
The values of sharing spaces, neighborhood conviviality, and also calm and respect are expressed in all simplicity.
Calm, space and shade close to the freshness of the water, and the southern song of the cicadas.
The pitches from 80 to more than 150 m² are spread over 3 plateaus, naturally marked by vegetation and stone walls. Flat, spacious and shaded, facing the rising sun or the setting sun, they offer a view of the neighboring vineyards.
They leave you the freedom of your choice of equipment, comfort,  and the length of your stay.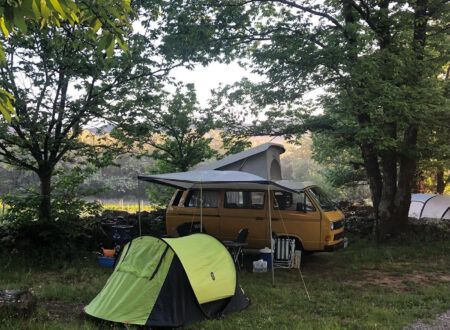 2/6

people

80 to 150 m²

total size

10 to 16 A

electricity

1

vehicle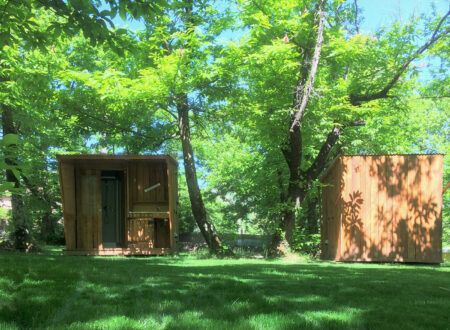 2/6

people

100 to 150 m²

total size

With

sanitaries

1

vehicle
« Very quiet campsite in the shade of chestnut trees, spacious pitches and clean and pleasant sanitary facilities. Access to Chassezac in 5 minutes by a small path. Many hikes and excursions in the surroundings. The owners are warm and available.
Don't miss the fabulous homemade chestnut cream! »
Léa

« Excellent stay at this campsite. We have opted for a comfort pitch with individual sanitary facilities. Very good concept. Spacious and very shaded pitches. Very nice campsite, very well located.
The welcome is warm. The grocery store of local products is appreciated. I highly recommend this place! »
Lae